PT Balpil Akademi Seimbang (PT BAS) has only one aim: "to help organizations achieve excellence through balance."
We help our clients achieve this through our comprehensive training and consulting services. A great organization is comprised of a superb management team. This high-functioning team (or teams) must in turn have members who are excellent individual managers.
We are able to provide specific balance-profile report, and training suggestion, for each individual manager, helping our client develop every team member in accordance to his/her strengths and weaknesses (spiritually + intellectually + socially + physically).
Once the individual managers have been assessed and trained, we can delve into the dynamics of team-building, including analyses of the right mix of personalities and skills vis-à-vis our client's organization goal.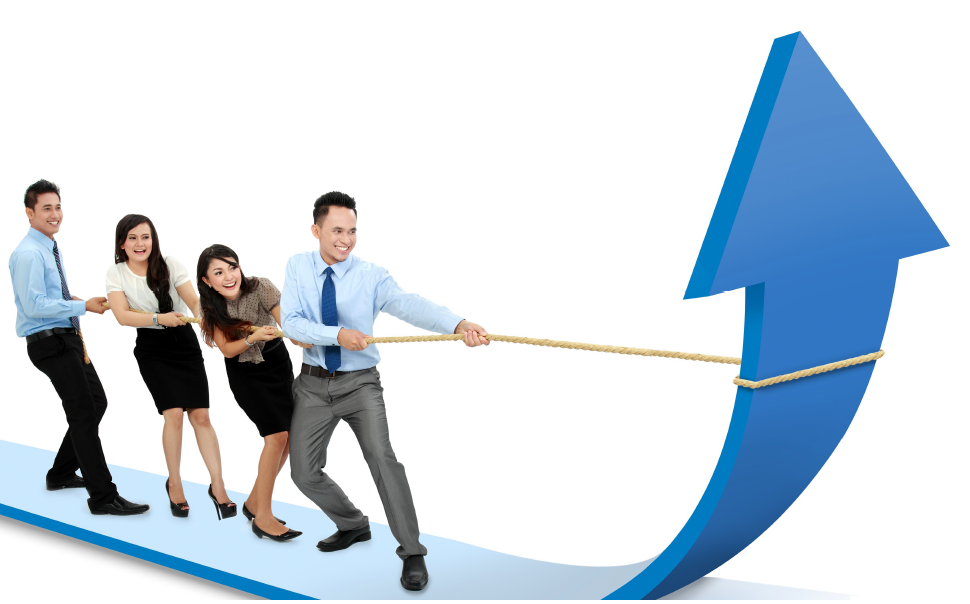 VISION
Empower our business partners to achieve business excellence through organizational balance.
MISSION
Utilizing our original Balpil™ Concept, we provide innovative workshops and assessment programs to help our business partners achieve optimal balance in their management teams, fostering business excellence for all stakeholders.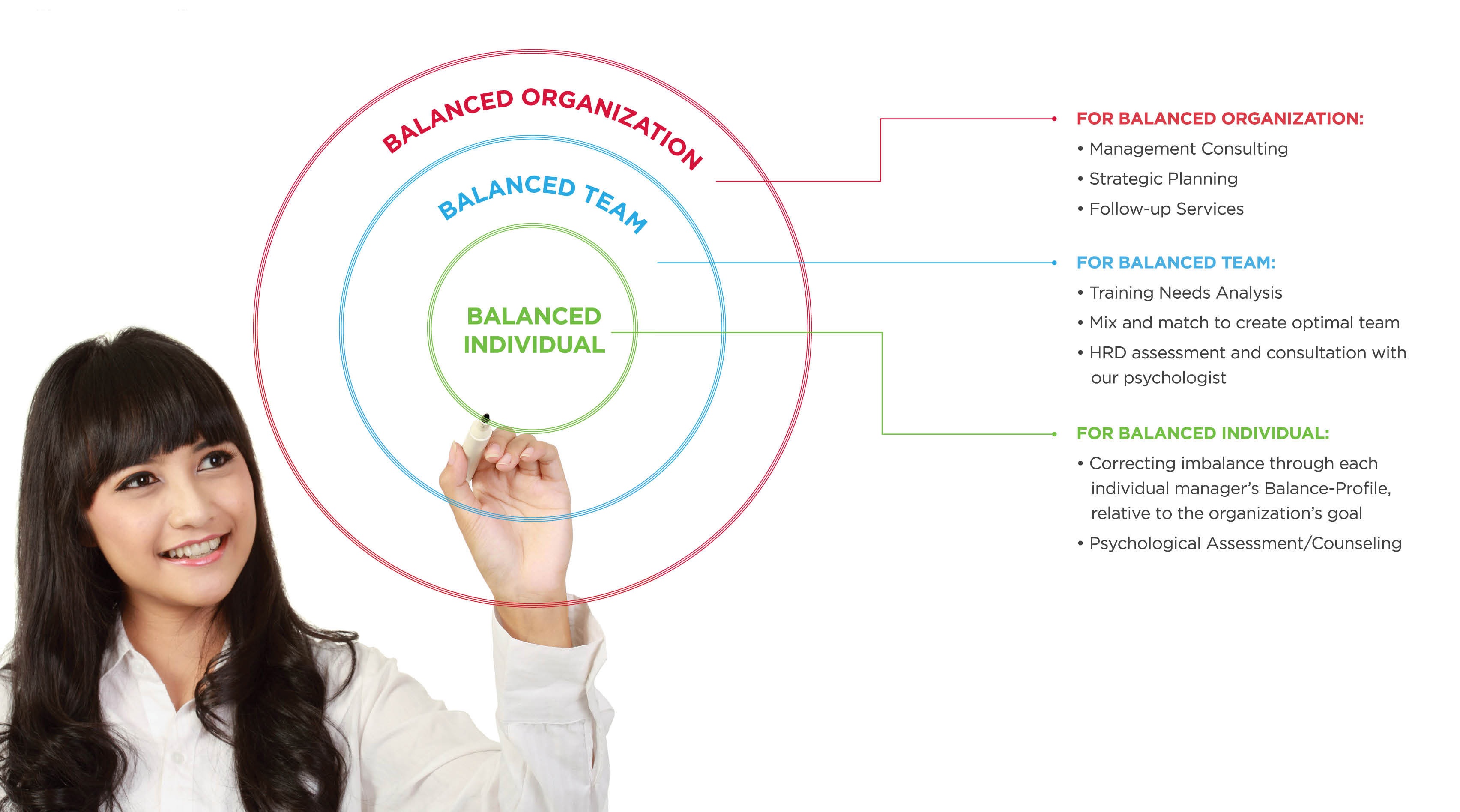 Our Services
The three layers of circles are interconnected with one another. We provide the full range of training and consulting services, starting from the individual, to the management team, with optimally balanced-organization as the ultimate goal.
Follow-Up Services
Continous assessment of employee through feedback program, to monitor their progress vis-à-vis each manager's personal balance as it relates to the organization.
Recommendation on achieving an optimally balanced mangement team, based on the balance-profile of the managers/directors.
Management consulting through our partner organization.
Personal and group counseling with our psychologist.